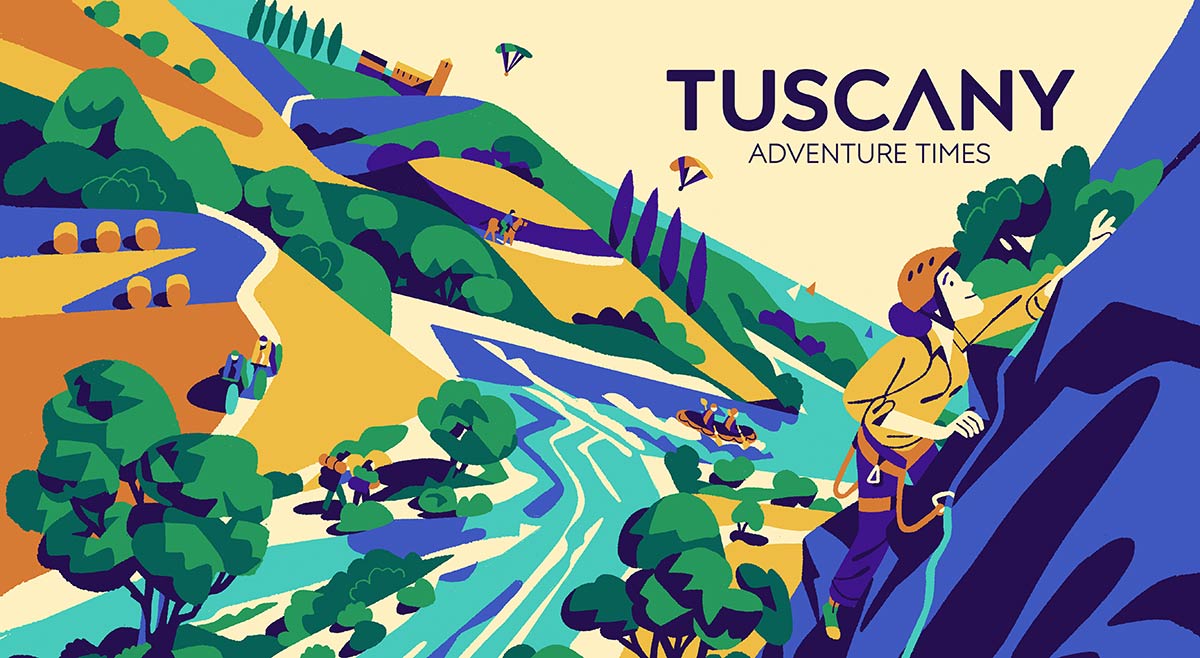 Thinking about Tuscany, our imagination conjures up arty cities, villages sprinkled in the rolling countryside, swathes of scenery and specialities that seduce and beguile. When  we look closer at the region's geography realization dawns that other elements exist, which promise to whisk away travellers for unexpected and enthralling experiences.
Impressive  mountain ranges whose streams and river flow down to the valley, vast nature reserves, leafy forests with an ancient past and a gloriously long coastline that extends among Mediterranean shrub and across seven sublime islands. These natural resources are fully enjoyed by Tuscans and they are inspiring places for people from all over the world who are drawn to a lifestyle based on outdoor experiences. Opportunities are ripe for a new exploration of Tuscany, one that's different, active and sustainable.
It's the start of a timeless adventure where time is a thing of the past. Follow the seasons for experiences that change dramatically with the weather. After all, there's no such thing as an inclement time of year in Tuscany, where adventure is available year-round and every day is awash in possibilities, from tasting local specialities to visiting a museum, from the city to the countryside.
There's more to the region than the art and beauty of "traditional" Tuscany. We urge you to expand your horizons. Although you won't need to venture too far as, in Tuscany, adventure is always just around the corner.
Click here to download the magazine