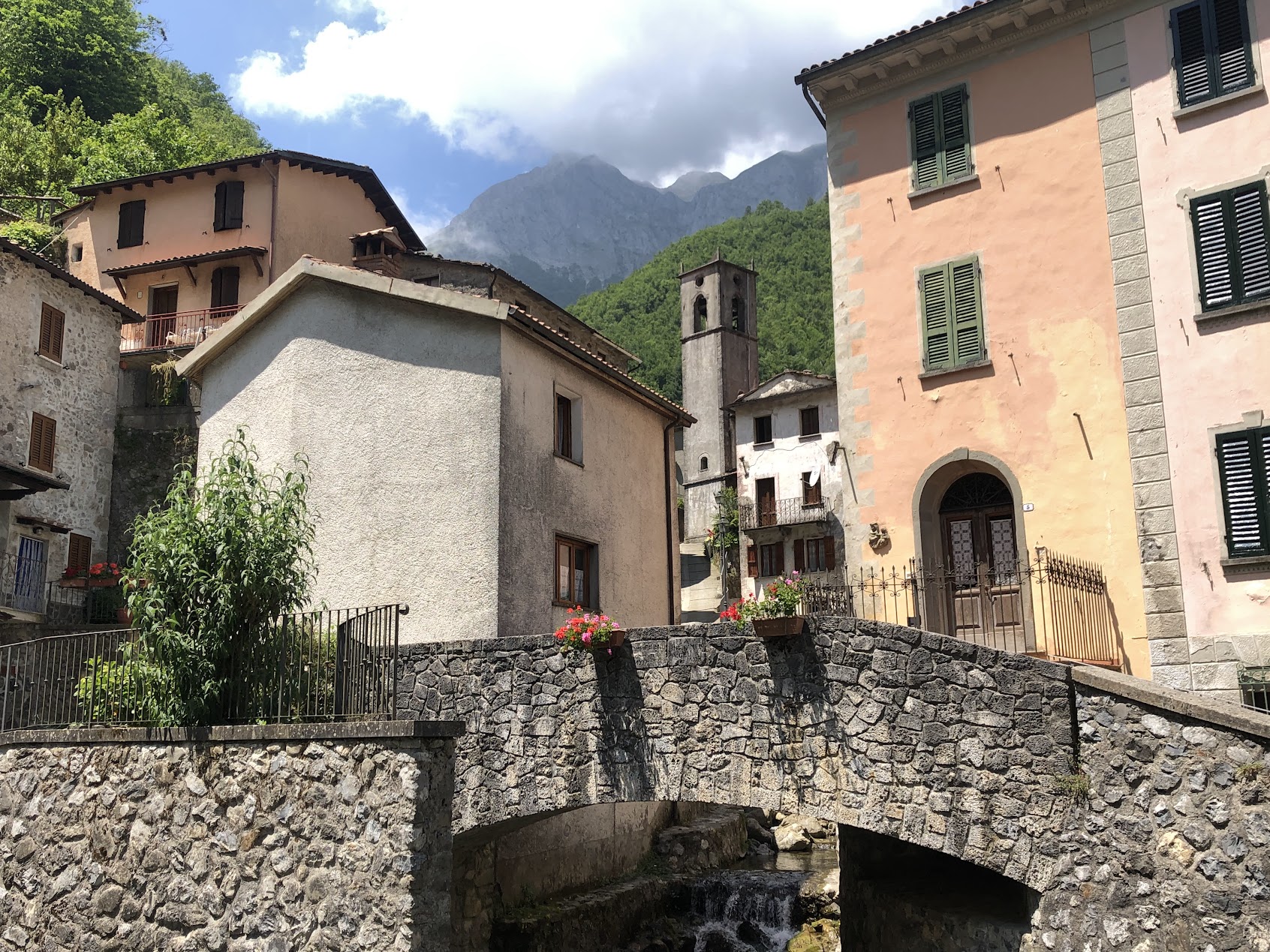 A picturesque village situated at the bottom of a narrow valley at the confluence of three streams. As the crow flies it is about 600 metres from the Grotta del Vento (2,5 km of road and about 1 km. of footpath). Each of the three streams originates from big karst springs (Battiferro, Chiesaccia and Buca del Tinello), where water that comes from mostly unknown underground basins surfaces. The village is characterized by simple stone houses which look onto the streams and onto narrow streets which cover many of the houses, perhaps this was to make it easier to move about in a recent past when snowfalls were frequent and heavy and could sometimes reach a metre in height. there are numerous stone arches (cavernous limestone, locally called "caproniccio") a porous but very hard rock, which can be chiselled easily.
The particular position of the village, surrounded by steep slopes make any type of agriculture difficult, this is due to the presence of heavy streams which can provide the energy necessary for the functioning of at least three ironworks, where the metal coming from the mines of Trimpello, situated near the Grotta del Vento used to be manufactured. The extraction was particularly intense during the Renaissance period.
Inside the church a series of frescoes can be seen. They represent different moments of a terrible flood which seriously damaged the village on the 19th June 1996, when on the crossing which separates Versilia from Garfagnana in just four hours 400 mm. of rain fell.
An hour is generally enough for a quick visit of the village.