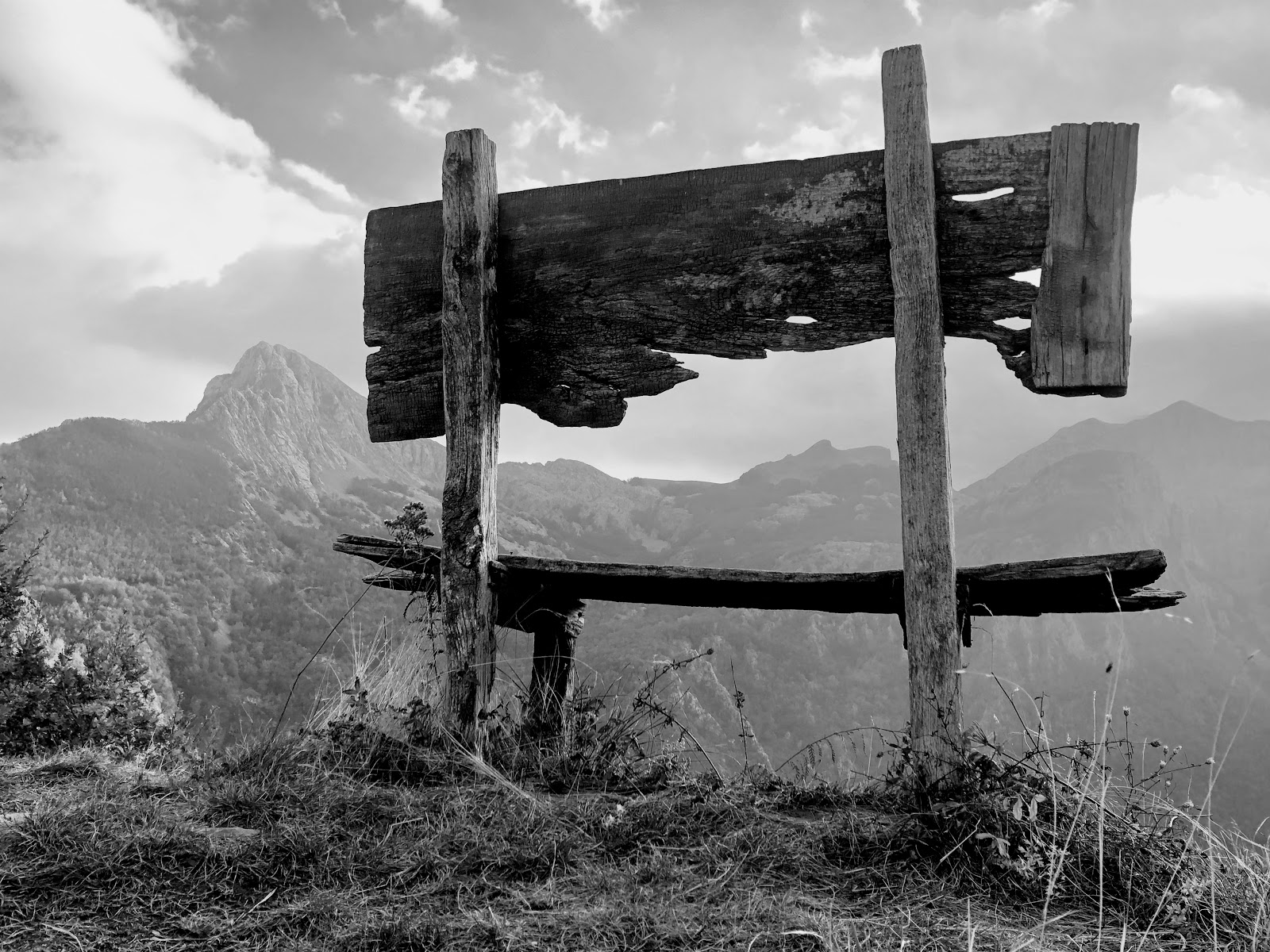 The itinerary starts from the votive chapel of Piglionico (1127 m asl), dedicated to the Commander Leandro Puccetti and the other 18 boys of the Gruppo Valanga, who fell during the battle of Monte Rovaio (27 August 1944)
The CAI path no. 138 descends steeply to the small hamlet of Colle a Panestra (1011 m, asl) under the rocky ridge of the Rovaio, named Nome del Gesù.
From here begins the real trail to follow in a clockwise direction. The route, easy and panoramic in the first part, follows halfway up to Casa Tréscola (983 m. asl), where Mamma Viola gave refuge to the partisans of the "Gruppo Valanga". A marble plaque and illustrative panel recall the events of those dramatic days, with the names of the fallen boys.
The path now narrows and climbs, steeply, to the panoramic top of Mount Rovaio (1060 m. asl) from where begins the descent to the riun of Casa Bovaio (1046 m asl) flanked by a "Celtic" hut with its thatched roof, partly preserved, built under the rock.
Continue to descend, skirting the cliffs of the eastern side of the Mount Rovaio, passing a very short stretch equipped with a cable to facilitate a passage on the rock.
Go back, through the woods, up to the intersection with the CAI path no. 133 that climbs from Alpe di Sant'Antonio towards Colle Panestra, passing through Pasquigliora, a place that deserves a short detour to visit the house of Fosco Maraini (an Italian photographer, anthropologist, ethnologist, writer, mountaineer and academic).