This ancient religious retreat, where the Madonna appeared in a vision to a young shepherdess, sits perched against an impressive sheer rock face.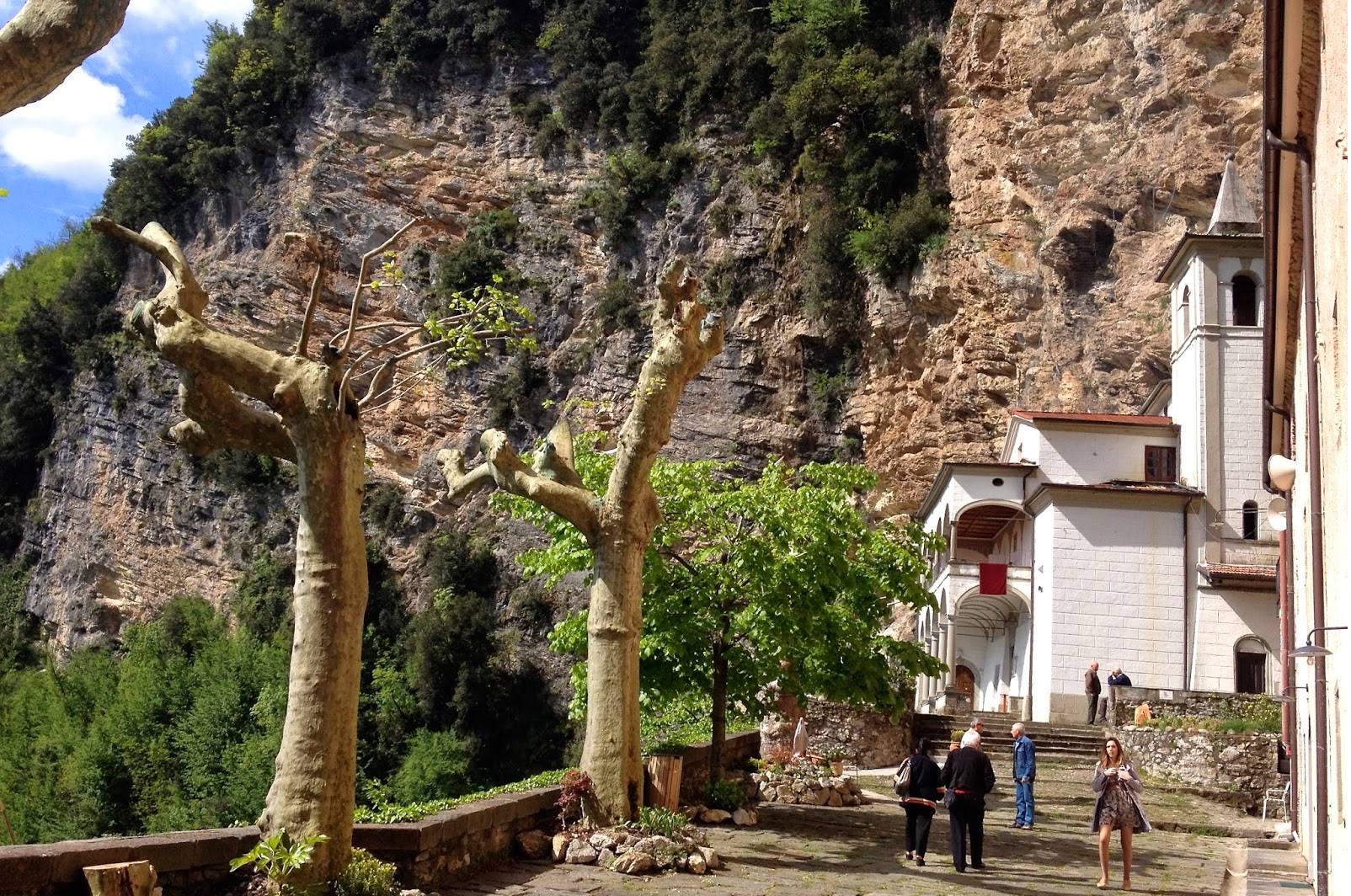 The Religious Retreat of Calomini is on the road to Vergemoli, north of Gallicano. The retreat, with its evocative architecture, sits at the base of an impressive sheer rock face. Legend has it that it was built on the exact spot where a young shepherdess from Calomini had a vision of the Madonna and it is also the place where incredibly pure water pours forth from the rock. The oldest part of the retreat is the sacristy which was dug out of the bare rock face around the year 1000.
This was probably the original centre of the retreat. During the seventeenth century, the church was decorated with beautiful furniture made from carved walnut and chestnut. Visitors can tour the old kitchen area and the monks cells which are also carved out of the rock. There are also lodgings for those who wish to spend a some time in quiet contemplation at the retreat. Some of the eight visitors rooms are carved out of the rock. The sanctuary has been looked after by the Cappuccini monks of Lucca since 1941. For over fifty years they have helped preserve this special spiritual place devoted the Madonna.